Our Focus
To concentration on 4P Factors (Price - Package – Product - Promotion)

The focus of our team at TechnoDG is to concentrate on the 4P – factors i.e. price, package, product and promotion. These are the key factors that affect the marketing/sales aspects of an offering. To secure a good market any offering needs to be priced rightly, packaged completely and conveniently, and above all the product or solution needs to be one of quality. And once these 3Ps are well taken care off then efforts extended for promotion of the offering are served well along with it automatically to reach you with bucket of surprises.
We make every effort to provide:
Best Pricing: Quality services at affordable prices.
Packaging: Well tailored packages for the convenience of clients - that includes all the crucial and necessary components without any hidden costs.
Quality Products: World-class products with special and customized features.
Promotion: We emphasize on promotion much because we believe that promotion is needed for any product, concept or service to flourish. Although we consider that if the best of the 3Ps are in place then advertising and other promotional endeavors may be obviated.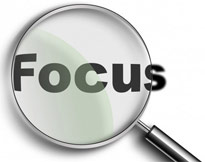 Devote yourself wholeheartedly towards your business offline. Rest assured- we will take complete care for it online.

Subscribe to our business promotion services. We will take full responsibility on your behalf to advocate the necessary steps for upkeep of your business growth. You will also receive suggestions from us to take up the proper step at the right time, in case it involves inputs from your end. Our team stands by you and your project at all times with our extensive personalized support and consultancy offerings to solidly back you.