Logo and Emblem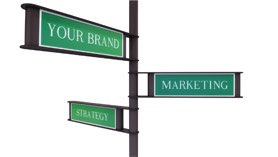 Company identity as showcased by a logo/emblem is a representation of the company's business that is communicated visually- through appearance, and emotionally- through symbolism. Just as a picture can be worth a thousand words, a quality logo designed for a company consisting of pictures, designs, writings and pictographic representations can speak volumes for the company.

The logo or emblem of the company acts as a visual stimulation to create such an impression in the public psyche that is deeper and more lasting than what catchy words and phrases can achieve. Investing in getting a professionally designed logo is indeed a worthwhile investment for a business owner! Even though this may seem to cost a bit more initially, in the long-run it can pay off multiple times its investment cost in the long run.

We at TechnoDG offer superior yet affordable logo and emblem designing services for business concerns. We bet entrepreneurs (as also their prospective clients) will get dazzled by the elegant and striking logos and emblems created by our team for them.