Business Directories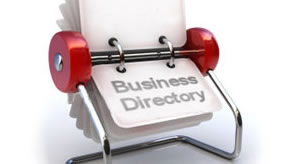 Web directories or directory websites find an important place in the internet. These are akin to large reference libraries. There is a hierarchical arrangement in web directories subject-wise and from broad to specific categories. There is a huge amount of information available for the reference of visitors- who only have to enquire/via 'search' to be directed to the relevant category and even the specific topic desired, if available.

Directory submission proves to be invaluable as this ensures an enormous visitor-traffic flow, and that too targeted traffic- that are just the right kind of visitors to reach out to with offerings.

TechnoDG can make efforts and include corporate websites of entrepreneurs into business directories i.e., directories that offer listing of businesses. This can help channel the interested business community to the website of the entrepreneurs in question opting for the service.