Online Press Release Distribution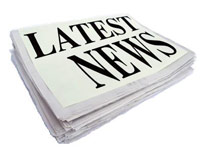 There are a good number of online press release publication sites available on the net. The services provided by some of them are free while others offer their services upon payment. These websites also have links with several news media sites that highlight their publications. So, business concerns with an online presence can secure considerable mileage via distribution of their press releases from these sites.

On behalf of corporate site owners TechnoDG makes periodic press release submissions. Busy site owners can opt for this service provided by us. Upon acceptance of articles/releases by press release sites much publicity can be obtained at zero cost.